Residential & Commercial Listings
Residential & Commercial Buyers Agents
Purchase your unwanted home or business property
Residential Listing Services
We provide full-service real estate listings, utilizing our comprehensive marketing strategy to bring more visibility and value to your home. We offer basic staging advice for each listing, as well as a full-house rehab consultation service (if desired) to help you discover more profitability.

Commercial Listing Services
We take a different approach than most commercial brokers. We market your property aggressively, actively seek buyers that match your property's profile and make sure your space can be found on all online listings.

Client Representation
We represent both residential and commercial clients through buying or leasing propositions. We'll sit with you first to fully understand your goals and then work tirelessly to find the property that most fully fits your needs and budget.

Property Cash Purchases
Whether residential or commercial, we provide a quick buy-out option for clients that either need the immediate relief from property responsibilities or simply don't want to wait out the traditional listing process. Cash offers are also compared to all other market options and ensure that all cash purchases are transacted with fair market value and full pricing disclosures.  Learn More>>
List with Us
Sell to Us
Buy through Us
Partner with Us
RESIDENTIAL & COMMERCIAL CLIENTS
REAL ESTATE IN COLORADO SPRINGS
We service both residential and commercial clients in all real estate aspects. Whether you're looking for your first home, a commercial space to lease or you are seeking an expansion property for your corporation, we are equipped to handle your needs.
We truly understand the real estate market in Colorado Springs, as we have owned and operated businesses, owned and leased commercial properties, flipped houses, invested in single-family rentals and dealt in numerous real estate transactions in Colorado.
We are a group of investors with a passion for seeing the Colorado Springs economy thrive.
Commercial Real Estate is complicated. My job is to make it simple. A former business owner, I have experienced the challenges of business ownership. The smartest decision I ever made as a business owner was to buy the building I operated in. We used the equity in that building to expand our business and leverage into a number of successful commercial real estate investments.
I specialize in supporting business owners, corporate executives, and real estate investors in the purchase, sales, disposition, and leasing of real estate in Colorado Springs. If you are interested in buying, building, leasing, or selling real estate of any kind, please message me.
I have been investing in real estate for over a decade and I currently hold multiple real estate investment properties. With experience in holding long-term rental property, short-term fix-and-flips, commercial real estate investing, and a range of other real estate investment strategies, I am an experienced guide to owner-users, tenants, landlords, and investment buyers. As a licensed Realtor, I am a member of the Pikes Peak Association of Realtors, as well as the Southern Colorado Commercial Brokers.
As a former Investment Advisor, I have passed the Series 65 exam and I believe in real estate as a long-term wealth building tool. A perpetual student, I am currently pursuing my second Master's Degree, majoring in business management. I have a Bachelor's Degree in Business and a Master's Degree in Theological Studies.
My fascination with real estate and business started similar to many others within the investing realm – by reading Robert Kiyosaki's "Rich Dad, Poor Dad" years ago. I have fed that growing fascination through numerous business startups (some failures, some successes), continued education, house rehabs and now the ability to help others sell and buy their home.
I have a passion for bringing new life to old things and enjoy the project management and design direction for property rehabs and remodels. 
My husband and I currently own a digital marketing company, focusing on fulfilling a variety of needs throughout the ever-changing digital landscape. It is this marketing knowledge and experience that helps me bring the right marketing strategy to your property.
I thrive on the energy that comes from the world of entrepreneurship and enjoy helping new and established businesses communicate their brand well through their physical location.
I love helping people find their first home or assisting investors in building their portfolio for passive income goals. My residential license is hung with Keller Williams Clients' Choice and Krakofsky Team Realty.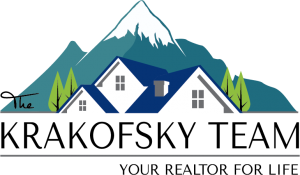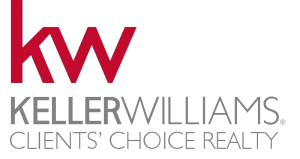 Need to sell? Have a question?
Just want to connect?
We'd love to hear from you!